I've always been a big fan of naming living things. When I was a youngster, I gave personality-appropriate names to all of the trees in my parents' yard: "Big Bart" for the giant cottonwood, "Scarface" for the box elder with barbed wire embedded in its trunk, et cetera. As an adult pet owner, I thrilled at the chance to saddle a cat with a pretentious literary name like Orwell. I've actually considered buying pairs of goldfish just so I could parcel out allusive names I know my wife would reject for more permanent creatures, names like "McCabe and Mrs. Miller," "Quentin and Caddy" or "Showalter and Grimsrud."
Two weeks ago, my wife had a baby, giving me a chance to name an actual human being. In the naming game, this is pretty much an invite to the big dance. You don't want to blow it by getting too outré (something like "Blanket" or "Kal-El"), but you also don't want to go too timid ("Mike" or "John," say (Apologies to all the Mikes and Johns I know)). After considerable deliberation, we went with "Selby," a name that summons thoughts of both Selby Avenue (a major thoroughfare in our son's home city of Saint Paul) and author Hubert Selby (whose work I've not read much of, but who was a major mentor for a lot of my writerly friends at Columbia College Chicago), even though he's not officially named after either.
Last week one of my Twitter pals told me that "Selby" was a very good name, but it was unlikely that my son would be playing middle linebacker with a handle that twee. I have to admit, that gave me pause. I've often mused that there's a correlation between the greatness of an athlete's name and his performance. The roster of legendary NFL quarterbacks, for instance, is rife with exceptional monikers: Joe Montana, Johnny Unitas, Peyton Manning, Bart Starr, Fran Tarkenton. Of course, an amazing name isn't an automatic ticket to excellence; if that was the case, Vinny Testaverde would be remembered as the greatest QB of all time. And guys like Larry Bird, Mike Schmidt and Barry Sanders can attest that a standard-issue name isn't necessarily a stumbling block either.
But I can't deny that it's a tough row to hoe for guys with more high-toned names. Despite increasing evidence to the contrary, sport is still thought of as the domain of big, brutish guys of unerringly macho comport, and that includes their names. On the manliness spectrum, "Selby Brooker" isn't exactly "Little Lord Fauntleroy" or "Thurston Howell III," but neither is it "Carlos Boozer" or "Takeo Spikes." I have no idea whether my son will be athletically inclined when he comes of age, but his genes suggest he'll be a big guy built for basketball. I'll admit that I do harbor hopes of watching him hold down the paint on the varsity squad someday. With that in mind, I scoured the current rosters of the MLB, NFL and NBA and tracked down five guys who have enjoyed a solid bit of athletic success despite having names better suited to Masterpiece Theater than Sportscenter.
Tyson Chandler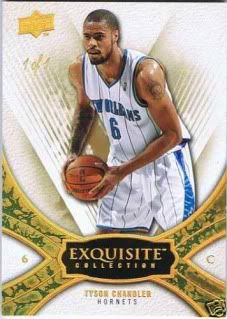 The veteran big man pulls off the neat trick of having two first names that are also last names. "Chandler Tyson" would sound slightly more snooty, but just barely.


Chauncey Billups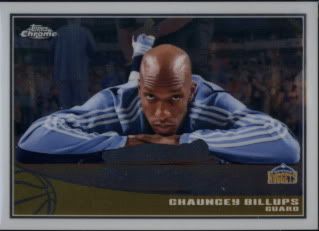 "Chauncey" is an awfully fey name in any context, and pairing it with the slightly silly-sounding "Billups" conjures images of low-level British aristocracy. I halfway think the name has kept Chauncey from getting the props he deserves as one of the most stone-cold playmakers of his era.


Chase Utley


Chandler, Chauncey, Chase – there's something about that "Ch" sound that just smacks of high-tonality. Also, Newhart ensured that I'll forever associate the name "Utley" with quaint New England inns (although Tom Poston's George Utley was about as far from blue-bloodedness as you can get).


Percy Harvin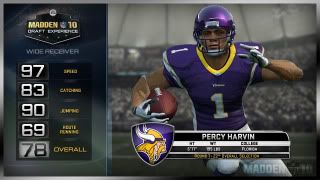 NFL Rookie of the Year candidate or prep school ne'er-do-well? Can't you just hear a long-suffering butler saying, "I beg your pardon, Madame Harvin, but Willowhaven just phoned. It appears Master Percy has been involved in a bit of a to-do in the dining hall."


Channing Frye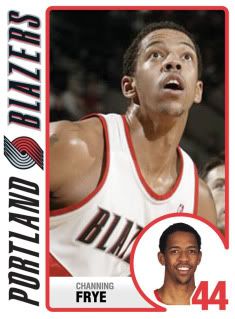 You can't tell me this isn't the name of the snooty jerk who loses his girlfriend to the blue-collar lead in an '80s slobs vs. snobs comedy.


So yeah, if these guys can make a living amongst the ball-and-sweatband set, I have to think there's hope for my boy. Macho may be the rule of thumb, but if there's room in the Baseball Hall of Fame for a guy named Gaylord Perry, there's got to be an opening for Selby Brooker.